STEP (Strategic Technology & Energy Plan)
The customized sustainability program that is
Bottom-line Profitable
The STEP™ program provides a systematic approach to creating and improving profitability from within your organization while improving the firms' environmental practices. Your STEP™ program will locate and identify: cost reductions, potential tax savings, reduced energy requirements, productivity improvements and operational efficiencies, while working to reduce your carbon footprint. The STEP™ long term strategy, is ultimately to help you move as much of your energy needs as possible 'off the grid'
How Green Are You?
The Going Green Mayhem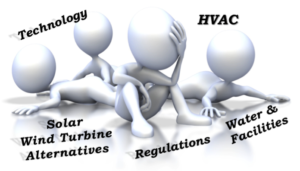 Good intentions – Multiple Vendors  – Piecemealed Initiatives – Siloed Approach
How to Measure?
No Reportable Results
Why STEP™?
Manage Energy Footprint and Needs
Measurable Objectives and Results
Green Impact on Your Business
Latest Technology
Best Business Practices
Designed To Be Your Plan
Solutions Will Be Right Sized
Systematic Unified Approach
Quantifiable and Reportable Metrics
STEP™ Examines All Areas of Your Organization
Energy Management and Procurement Strategy
Operations
Work Space, Alternative Work Strategies
Logistics – Supply Chain
Document Management and Workflow processes
IT Department
Data Center
Renewable and Alternative Energy-Solar, Wind, Geothermal, Micro-Turbine, Fuel Cell
STEP™ Delivers a Strategic Report and Implementation Plan That …
Enhances profitability
Reduces expenses
Improves productivity
Produces both business and personal efficiencies
Reduces your company's carbon footprint
Promotes both corporate and individual responsibility to our environment, our society, our economy, right now and for future generations.
Can contribute to improvement of your Brand and corporate reputation
Green Marketing
Telesis will pull it all together for you
More than hype – STEP™ demonstrates your progress toward becoming a "Greener Organization".
Only Telesis can pull together the collective impact of recommendations from across all functional areas of your business and demonstrate your organization's environmental progress with our ability to precisely specify environmental impact via the reduction of GHG.
Studies indicate that marketing your Green Efforts has a positive impact on buying decisions.  And this trend is growing.
Don't let uncoordinated, unmeasured efforts undersell your Going Green initiatives – Maximize your efforts with Telesis' STEP™.
Let us customize a program to fit your needs getgreen@telesiscom.net